What Do Our Customers Have to Say?
At Hicks Landscape, we strive to offer the highest quality residential and commercial lawn care solutions in all of Wake County, N.C. Whether you want routine turf maintenance or need your entire lot re-seeded, our skilled lawn experts take pride in creating beautiful landscapes, and will treat your property like it's their own. Just how committed to providing quality services are we? We could tell you ourselves, but we would rather you hear it from real customers we've helped in the past, each with their own unique lawn challenges and solutions.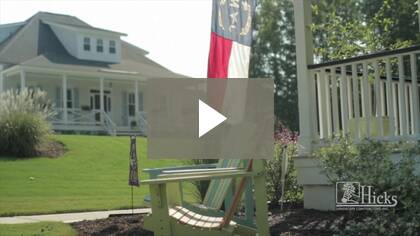 "The biggest thing about working with Hicks is that at the end of the day, you're working with people that actually care, and will take the time to make sure it's quality work done. And if that's what you're looking for, then that's what you'll get with them."
– Shawn W., 2-year customer and homeowner, who recently used Hicks Landscaping to design and build an outdoor patio area at his home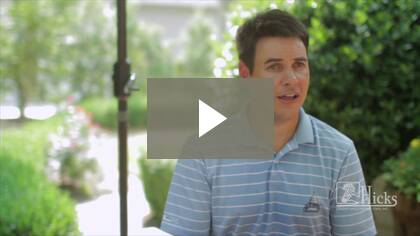 "Tracie and Scott, the owners of Hicks, made themselves readily available to me and walked me through the process of understanding what I needed, how much it would cost and how much it would take."
–Randy G., 3-year customer and homeowner, who first used Hicks Landscaping to install irrigation system to his home and now continues with regular lawn maintenance
If you're interested in learning more about what Hicks Landscaping can do for your lawn, contact us today. We'll schedule a free on-site estimate at your convenience.
Other Customer Testimonials
A brief note to say we are overwhelmingly pleased with the level of service, care and quality we received with the aeration/seeding performed in our yard on Thursday. The job was originally scheduled for the beginning of the week. I called Scott Monday to express concern with aerating on Wednesday, as we were expecting a significant amount of rain Tuesday. I was assured that the yard would not be aerated when it was wet. I called Thursday a.m. to reiterate that our yard was overall in good shape, and I did not want it "over-aerated", especially where it was not needed. (Background: We have had our yard damaged before in this process, and with children out playing, it creates a real mess. I wanted to avoid this happening again) I was assured that it was understood, the yard would not be damaged, and special care would be taken with the yard, especially the wet area on the left side. I trusted and let it go.
I arrived home yesterday evening, and could hardly tell it had been aerated. I wondered if it had been – and I had to look closely to see that it had, and seeded, and fertilized. I was utterly amazed!! It was the perfect job.
Scott took tremendous care to do this job exactly as I needed it, and better than I could have done myself. He knows I am particular about things, and called that evening to follow up with me, and make sure the work was performed to my satisfaction. This speaks volumes not only to his character, but for his care, attention and dedication to his work. He, and this crew should be commended – and so should you, for recognizing their talent and values.
Your team, once again has gone above and beyond. Thank you.
– G.T. Barnes
I have been receiving services from Hicks Landscaping now for a number of years. My experience has been excellent. Your staff goes beyond the scope of what they are suppose to do to provide satisfaction. I especially want to recognize Tracy for always finding solutions to my landscaping requests and problems. They respond in a timely fashion and they are right on it when ever I have called with a problem. I think credit goes to Tracy for ensuring customer needs are met immediately. I can't imagine going to another company for my landscaping needs. You guys are the best. Thank You!
– Fauzia
We could not be happier with Hicks! Tracie, Scott and the entire crew are always wonderful to work with. We have returned to Hicks time and time again for all of our yard improvements. Because of Hicks, we have one of the best yards on the block. Full irrigation and over 25 trees and shrubs went in without a hitch… and we already have them scheduled to add some more! We highly recommend the team for your next outdoor improvements… make your yard a Hicks yard!!
– Kuhn Family
Scott and his crew installed Easyturf for us. Scott personally supervised the job and it went off without a hitch. The Turf is awesome, the kids are out on it all day!
– Scott B.
From start to finish, everyone I spoke to and worked with from Hicks Landscaping did a fantastic job. I felt at ease throughout the entire process. My yard went through a complete transformation, 1 of their crews worked the entire day, from sun up to sun down and they all worked very hard. The team kept me up to date throughout the entire process and whenever I had questions for them, they were always very responsive and had the answer.
The owners followed up with me afterwards to see how everything went, which shows me how much they care. I would definitely recommend Hicks Landscaping to anyone in the Raleigh area. Thank you Hicks!
– Daniel H.